Small Blow Molding Machine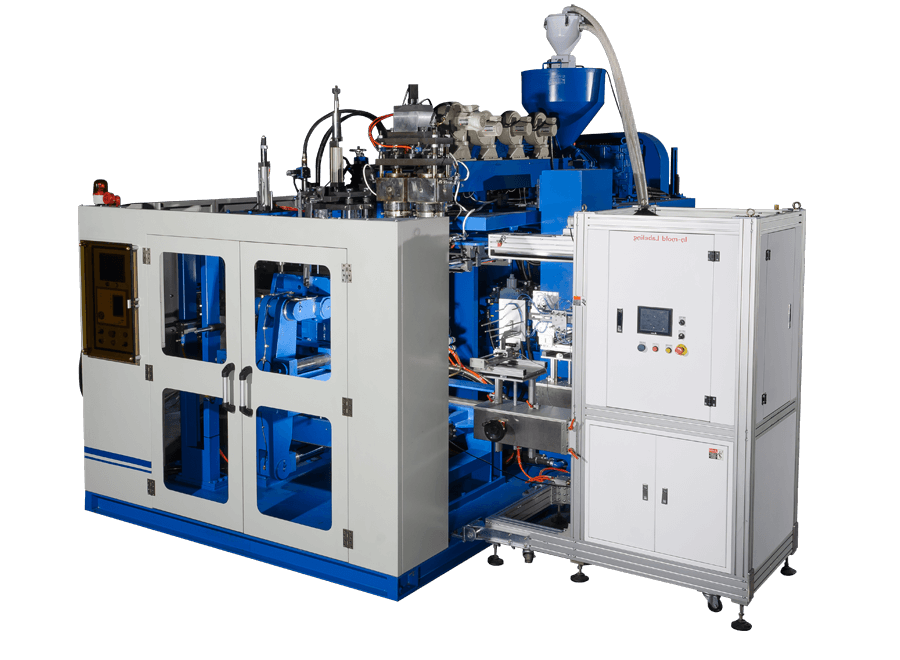 Small-Continuous type blow molding machine
This series model can produce small size containers ranging from 20mL to 10L for applications such as cosmetics, beverages, edible oil, pharmaceutical use, chemicals, housewares, and other industrial purposes. With the energy-saving system option, this machine can save up to 20% of power consumption.
Some of the most common applications for small blow molding machines are:
• Lubricant oil bottles


• Laundry detergent bottles


• Cosmetic bottles


• Pesticide bottles


• Pharmaceutical bottles


• PVC cans
Moreover, small blow molding machines can be customized according to the client's needs of production:
• It can be a single or double station machine.


• A visible stripe extruder unit can be added to observe liquid level.


• It can include an auto-deflashing unit and many other features to make the machine as automatized as possible.
An automatic extrusion blow molding machine is many times preferred because it leads to the reduction of manpower need which results in reduced costs, increased efficiency, and time savings for an organization.
Bottles
Medical
Equipments
Toys
Samples
Bottle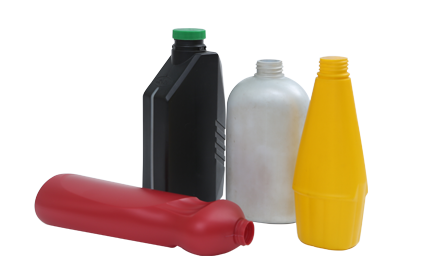 Cosmetic bottle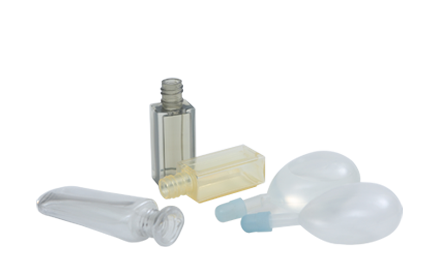 Multi-color Kettle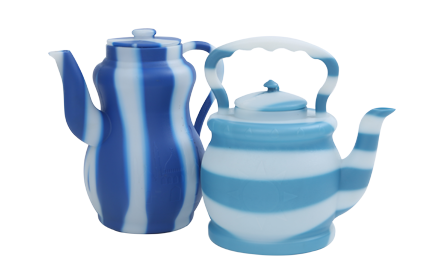 Pharmaceutical Bottle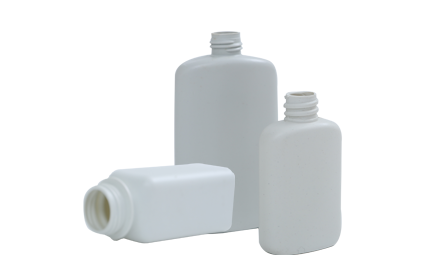 Pvc Can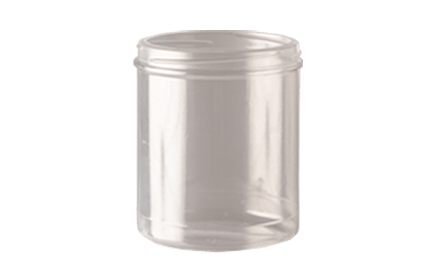 Pesticide Bottle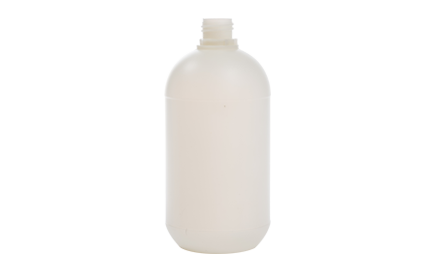 Specifications
Screw Size
45M/M
55M/M
65M/M
Resin
PE / PC / PP
PE / PC / PP
PE / PC / PP
Output
20Kg / Hr
35Kg / Hr
60Kg / Hr
Production Range
1 cavity : 1L
2 cavities : 0.35L
1 cavity : 2L
2 cavities : 0.75L
1 cavity : 5L
2 cavities : 1.5L
Structures & Options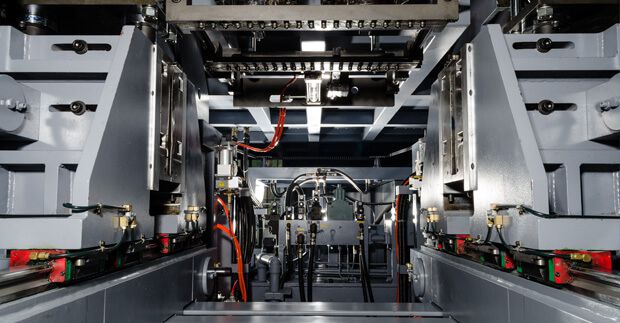 Stations: Single station / Double station
The tie linked lever clamping unit consists of a high stiffness structure frame. The clamping force can be applied directly to the center of the mold without shifting. The double station machine can increase the production 1.6 to 1.8 times more than the single station machine.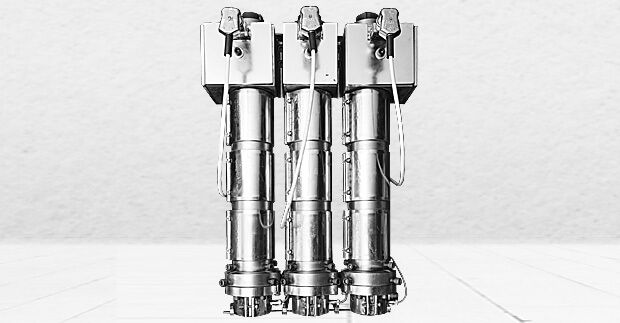 Cavities: Single cavity to multi-cavities
Choose a multi-cavity die head to increase the production of the machine in one cycle. This option is very cost-effective and is suitable for products ranging from small size bottles to 5L jerry cans.
Parison Control: Wall Thickness Controller
Customize your Blow Molding machine with a MOOG 200 points Parison Control for Wall Thickness distribution. Our engineers program the controller according to each product's design, which can be a jerry can, a cosmetic or pharmaceutical bottle, a lubrication oil bottle, a large size table, solar floats, a ribbed plastic base, and specially for bottles that need a flat surface for labeling after producing, this not only greatly increases the quality and strength of your production but also saves the material costs by reducing waste.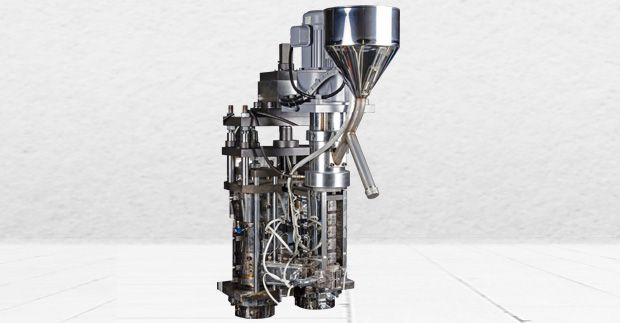 Visible stripe
Add a Visible Stripe Extruder unit to make a transparent line on the bottle or jerry can and control the remaining liquid volume that is within the product. This option is mostly required for lubrication oil bottles and for detergent bottles.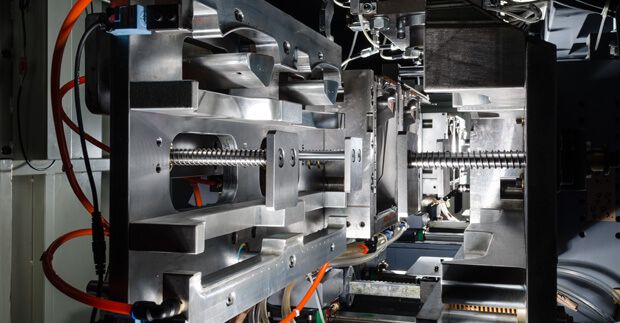 Auto-deflashing unit
Make your machine automated by adding this customized unit to handle the top and/or bottom deflashing of the product as needed. This function is executed by an automatic hydraulic and pneumatic system. The flasher material then can be crushed and reused, which helps save material cost.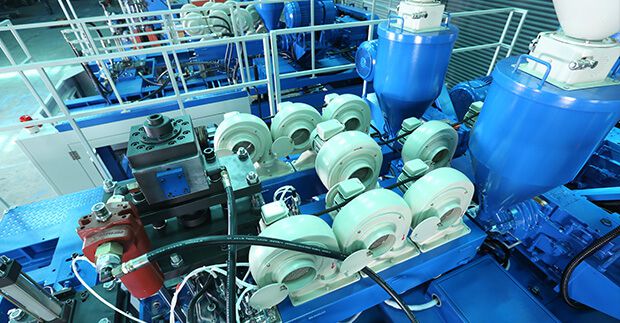 Single Layer or Multi-Layer Extrusion
There is a variety of material choices for a multilayer blow molding machine, as it can be used to make 2 or 3 color stripped products, three layer edible oil jerry cans, 2 layer anti-UV bottles, etc. In addition, depending on your product needs, this type of extruder can help you reduce the material costs by adding more recycled material or CaCo3 to the middle layer, as well as reducing the amount of master batch needed.


Videos



TOP

Back