Medium Co-extrusion Blow Molding Machine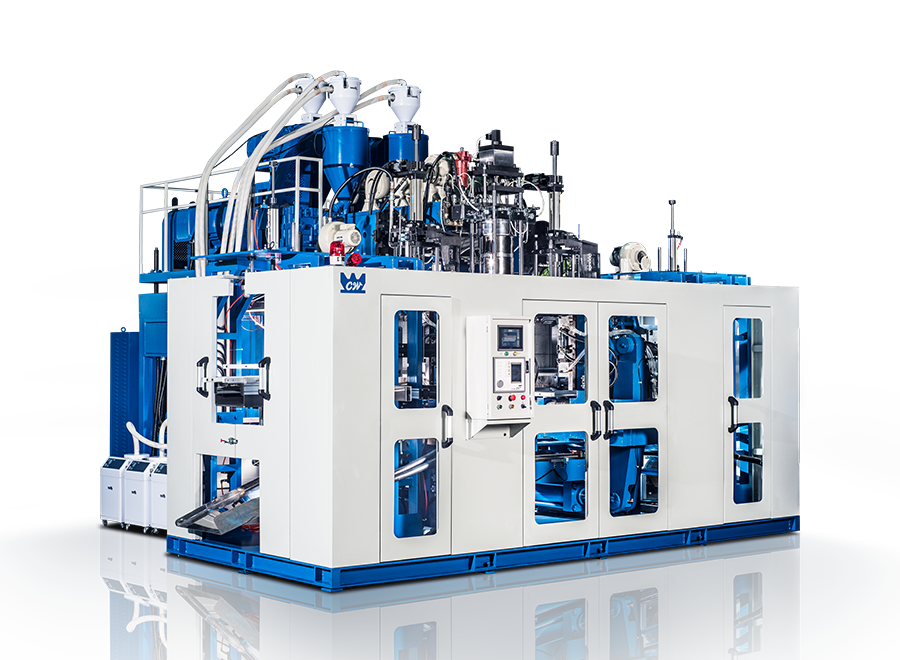 Medium Co Extrusion - Continuous type blow molding machine
Chen Way machinery is well-known for its 20L three layers blow molding machine. The recycle resins and the calcium carbonate (CaCO3) in the middle layer help to save material cost.
Three layers M/C is the most popular choice for the edible oil export countries, production ranges from 5L to 30L jerry can. The outer and inner layer composed of 15%-20% virgin material and master batches. The middle layer can put around 60%-70% cost effective regrind material and also can add CaCo3 (no more than 30%), which can reduce cost down to 10-12% material cost. By contrast, the single layer jerry can only add around 5%-7% CaCo3 which has no evident improvement over material savings.
Jerry Can
Lubrication Bottle
Samples
2 layers anti-UV bottle
2 colors Trash Can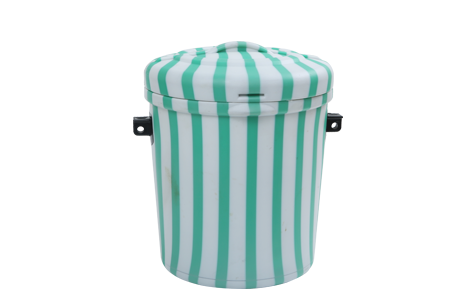 20L / 25L Jerry Can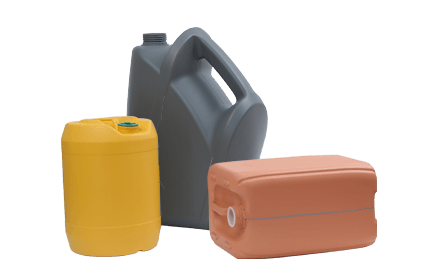 Two Layers / Two Stripes Milk Can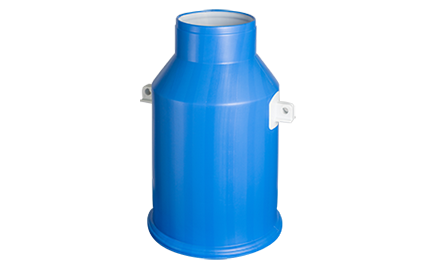 3 Layer Jerry Can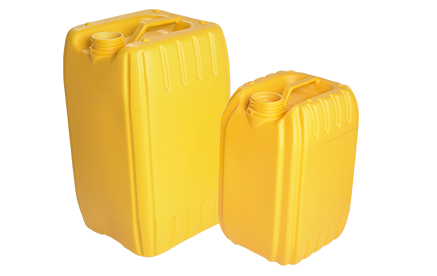 Specifications
Screw Size
45/65/45M/M
55/75/55M/M
60/90/60M/M
Resin
PE / PC / PP
PE / PC / PP
PE / PC / PP
Output
15 / 60 / 15 Kg / Hr
35 / 120 / 35Kg / Hr
50 / 220 / 50Kg / Hr
Production Range
1 cavity : 10L
2 cavities : 5L
1 cavity : 10 ~ 30L
1 cavities x 2 station : 10 ~ 30L
Structures & Options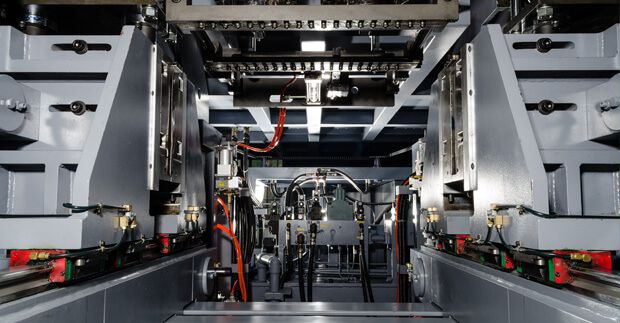 Stations: Single station / Double station
The tie linked lever clamping unit consists of a high stiffness structure frame. The clamping force can be applied directly to the center of the mold without shifting. The double station machine can increase the production 1.6 to 1.8 times more than the single station machine.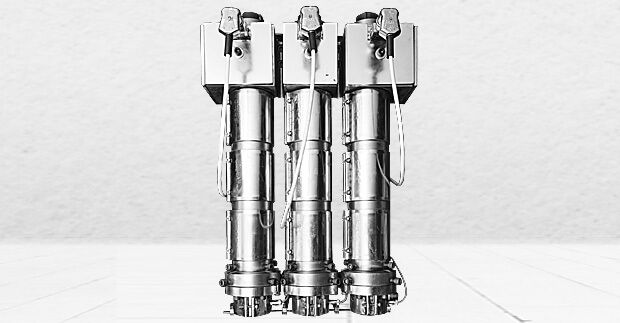 Cavities: Single cavity to multi-cavities
Multi-cavities die head can make more production in one cycle. Spiral type die head is often used for two and three layers resins. It is better for stir and mix three layers material.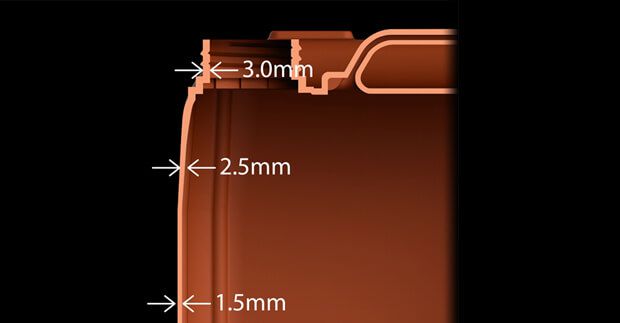 Parison control
The device control is a 100 points parison longitudinal control for the production wall thickness, for 100 areas. It cannot only save the material cost but also increase the strength of the product.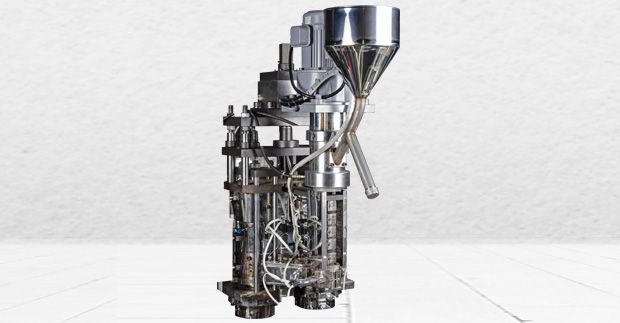 Visible stripe
The visible stripe extruder makes a transparent thin line on the bottle or jerry can to know the remaining liquid volume.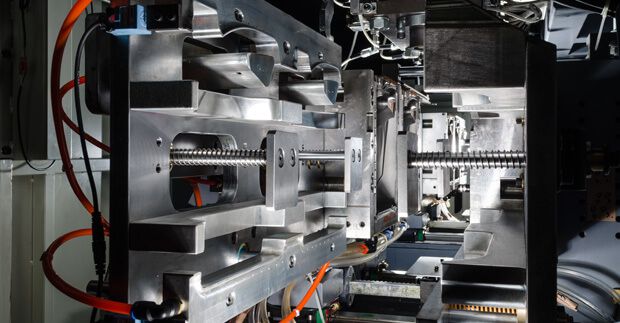 Auto-deflashing unit
This unit can be executed at top and bottom, to handle the deflashing function by automatic hydraulic and pneumatic system.
Extrusion: Single layer / Multilayer
There is a variety of material choices for the multilayer extruder. It can add more recycled material or reduce the master batch.


Videos



TOP


Back